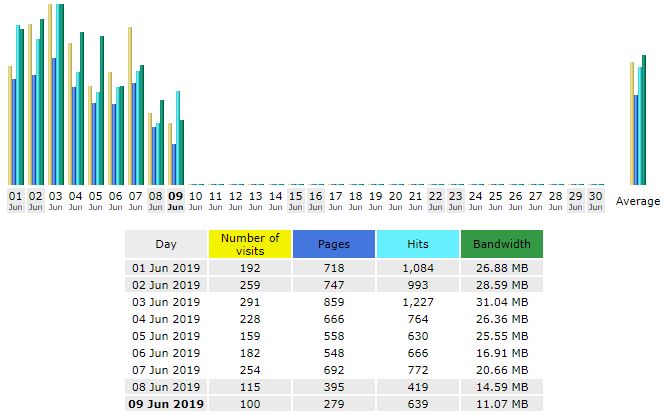 Unique visitors for MOHANMA.COM in the 1st week of June 2019 is 501.
Number of visits between June 1 to June 9 is 1780.
3rd June 2019 had the highest number of visits – 291.
Average hits received per day is 799.
Thanks to everyone who have been visiting the site.
Facebook Comments