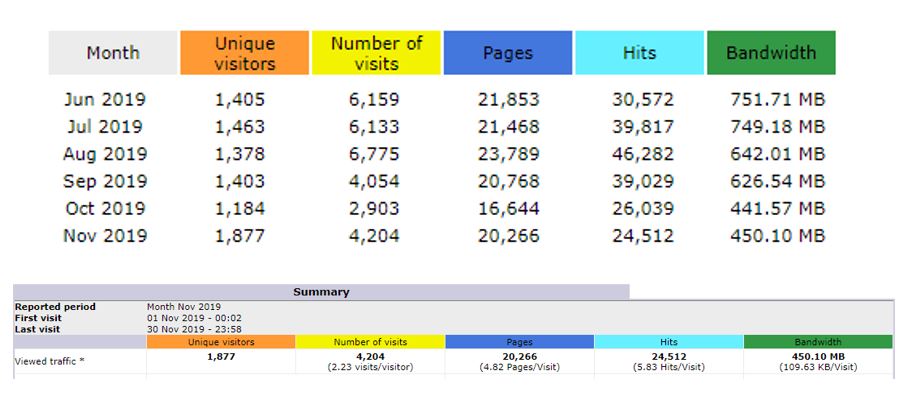 Unique visitors for MOHANMA.COM in November 2019 was the highest ever in a calendar month at 1877.
Number of visits between November 1 to November 30 is 4204.
14th November 2019 clocked the highest number of hits in a day for November 2019 – 1,411.
Average hits received per day for November 2019 is 817.
Thank you all for visiting the website.
Facebook Comments