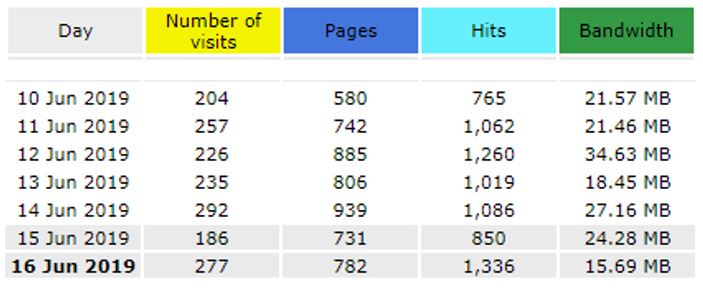 Unique visitors for MOHANMA.COM in the 1st and 2nd week of June 2019 inclusive is 949.
Number of visits between June 10 to June 16 is 1677.
14th June 2019 had the highest number of visits – 292.
Average hits received per day is 1054.
Thanks to everyone who have been visiting the site.