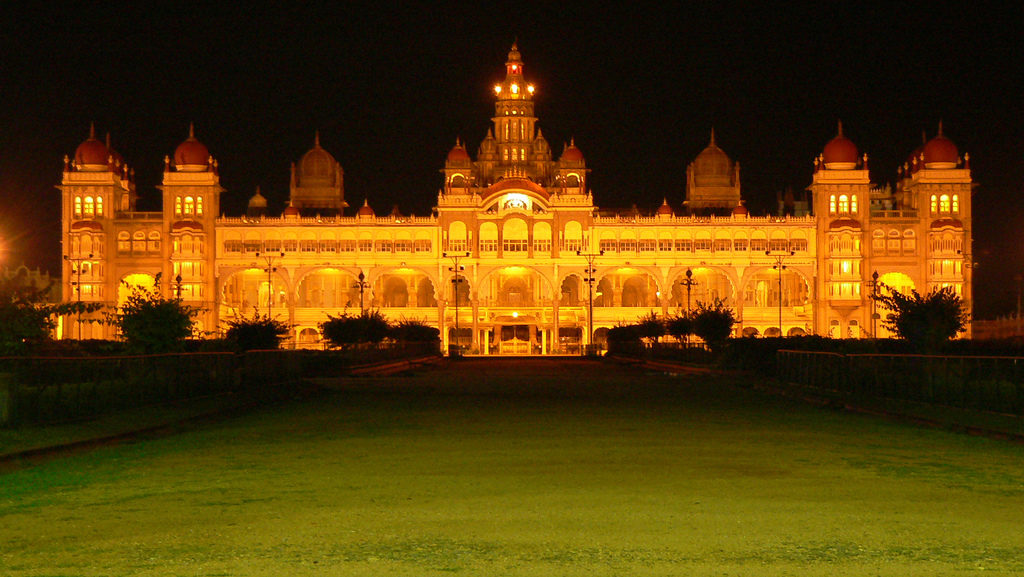 The legacy of Mysuru Dasara festival dates back to four centuries ago. The 10 days of celebration in Mysuru city represents the tradition and rich cultural heritage of Karnataka. During these 10 days Mysuru city and Mysuru palace is decorated and grandeur of the place is reclaimed.
The story of Mysuru getting it's name gives a picture of the place and festival.
Mysuru gets it's name from a asura(demon) known as Mahishasura.
Folktales of this place or the history here says that long ago in Mysuru lived Mahishasura who performed deep penance and requested a boon from lord Brahma.
The boon was that 'Mahishasura should not have death'. Brahma to which replied all beings that are born must die. In turn Mahishasura asked for a boon that if he must die, let it be at the hands of a woman. To which Brahma agreed and granted the boon.
When Mahishasura became invincible, goddess Chamundi(a form of goddess Durga) was born in order to kill Mahishasura. A fierce battle ensued between Mahishasura and Chamundi before Mahishasura was killed.
Hence, the name Mysuru for the place.
Untill 1973, the present state of Karnataka was known as Mysore state.
Chamundi hills located close to the city of mysuru is the abode of goddess Chamundi.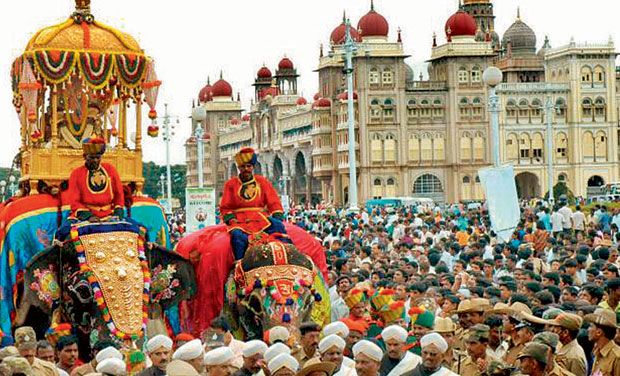 The state goddess Chamundi is carried on a procession by a group of elephants with Arjuna(chief elephant 2018) carrying 750 Kg golden howdah having the idol of goddess chamundi.
People from various countries and states arrive at Mysuru to experience the beauty of this occasion.
On this auspicious day, wishing everyone a happy Dasara.
Facebook Comments