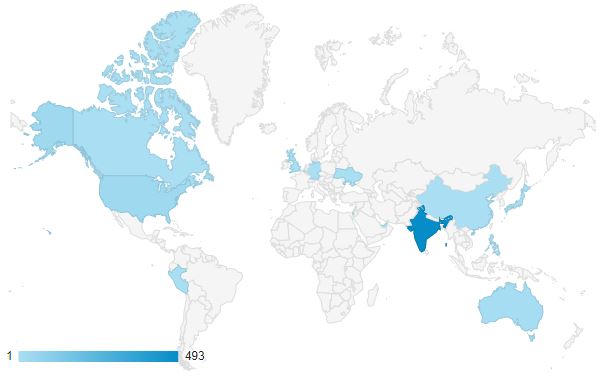 Firstly, thanks to everyone who have visited mohanma.com. The above image shows the global footprint of mohanma.com.
The total number of sessions so far has been 563. India leads in web traffic with 493 sessions. Followed by United States of America, Australia and United Kingdom. Traffic has been flowing in from different parts of Europe, Canada, Peru, China, Japan, etc as well.
To be frank, I have been surprised with the kind of response that mohanma.com has been receiving from day 1. Thanks to all the readers, well-wishers who have been pouring in their feedback via WhatsApp, Facebook and the comments section on website.
Love,
Mohan M A